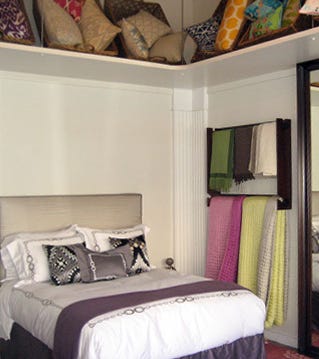 For a decade, Deborah Sharpe has been creating custom linens for some of the most stylish bedrooms in Los Angeles. Working closely with her clients (often including on-site visits), she devises color schemes and embroidered and appliquéd patterns that range from spare and sophisticated to whimsical and feminine. All of her pieces are then executed by the finest mills in Italy. Now she's opened her first shop. She and her staff are still happy to work on custom orders, of course, but for those of us who don't want to wait eight weeks for delivery, a wide selection of her coveted sheet sets, towels, table linens, blankets, pillows, and even pajamas are right on hand, ready for the taking. Talk about instant gratification!
Advertisement - Continue Reading Below
Deborah Sharpe Linens, 307 N. Martel Ave., Los Angeles, CA, 323-933-9869; .